Ohioans Snags Top Workplace Honors Once Again!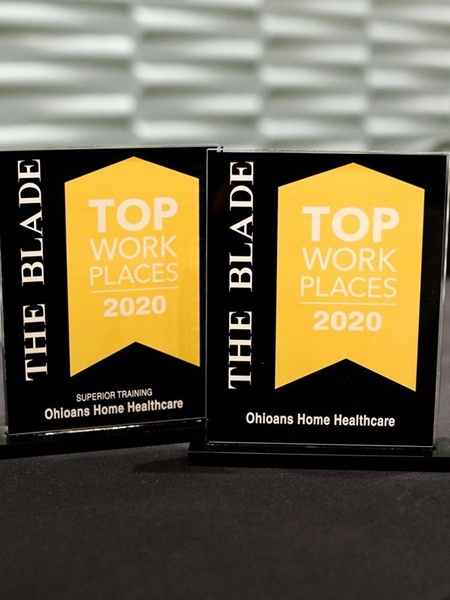 Ohioans Home Healthcare has been named a Top Workplace for the 6th year in a row! As a mid-size company with 277 employees, we've also earned the award for "Superior Training" as part of The Blade's 2020 Top Workplaces.
This award is based on the statement "I get the formal training I want for my career," based on employee input. We are so thankful and blessed to have such a wonderful team. None of this would be possible without every one of our employees!
If you're looking for home nursing jobs with an award-winning home healthcare organization that provides the best training options, please visit our HHC Careers page for more information.