Celebrate Heart Health During American Heart Month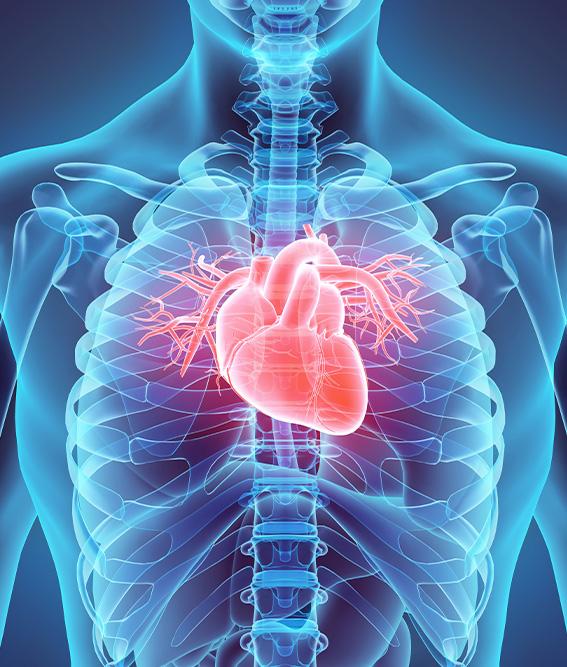 February is American Heart Month, so put a little love in your heart health with these lifestyle tips.
Heart disease is the number one cause of death for American men and women.
Someone has a heart attack in the United States every 40 seconds.
Cardiovascular diseases claim more lives than cancer and chronic lower respiratory diseases combined.
Heart disease costs the United States roughly $363 billion in healthcare services, medical expenses and loss of productivity each year.
Men are at a higher risk for a heart attack earlier in life than women.
Follow a Heart-Healthy Diet
Cut back on saturated fat, sodium and sugar.
Avoid consuming large amounts of caffeine and alcohol as both raise your blood pressure.
Include lots of fresh fruits and vegetables, especially leafy greens, tomatoes and berries. Greens like spinach and kale contain Vitamin K, which protects your arteries from hardening. Berries and tomatoes are packed with antioxidants that neutralize free radicals and oxidative stress.
Eat whole grains like brown rice, quinoa and barley to reduce your cholesterol and blood pressure.
Add avocadoes to your plate for healthy monosaturated fats that lower cholesterol.
Include omega-3 fatty acids to decrease triglycerides and prevent plaque from building up in your arteries. You'll find it in fatty fish like salmon, mackerel, sardines, tuna, cod, herring and trout.
Move and Groove to Better Heart Health
Getting the recommended amount of exercise doesn't have to be boring. Finding fun ways to include exercise in your daily routine will help you stick to a fitness regimen. Consult your doctor before you start exercising to ensure you're following a safe routine.
Get at least 150 minutes of moderate aerobic exercise each week. That may include walking, jogging, swimming, dancing, water aerobics or Pilates. Bring a friend to a fitness class or take your dog for a stroll to mix up your routine.
Add strength training at least twice a week using a resistance band or light hand weights.
Watch Your Blood Pressure and Cholesterol
Purchase a blood pressure cuff or monitor and check your levels daily. The best times to take your blood pressure are morning and evening.
Schedule a blood pressure test with your primary physician every five years.
You should also schedule a cholesterol test every four to six years.
Find Ways to Unwind
Chronic stress raises your blood pressure and heart rate and creates an increased demand for oxygen in the body.
Here are some suggestions to help you ease overwhelm:
Identify the stressors in your life and try to mitigate or avoid them.
Learn when to leave stressful situations.
Go for a walk to clear your head.
Use exercise to blow off steam and boost your cardiovascular health.
Try meditation, deep-breathing techniques or yoga to relax.
Designate a time to turn off electronics and put away your phone to practice being present.
Eliminate Tobacco
Smoking raises your blood pressure and heart rate, narrows your arteries and can cause heart attacks.
Quit cold turkey or try a substitution method to ease your nicotine craving. You may try chewing gum, popping a mint or eating a healthy snack when you feel the urge to smoke.
Many products can help you kick the habit, including nicotine patches, gum and lozenges.
If you continue to struggle to quit smoking, your physician may prescribe medication to help.
Ohioans Home Healthcare offers convenient, in-home cardiac care to monitor symptoms and improve your quality of life. Call 855.600.0806 or contact us online for more information.