Ohioans Wins Health and Wellness Division at Dragon Boat Festival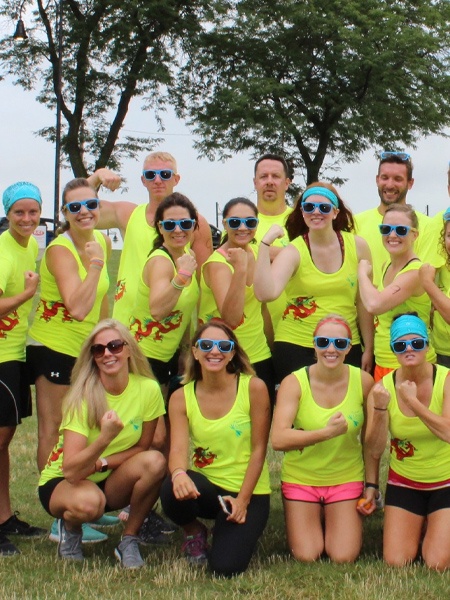 Ohioans Home Healthcare wins the Health and Wellness Division at Toledo's 2017 Dragon Boat Summer Learning Festival at International Park. The aptly named Team ROWHIOWANS took home a trophy by winning the first race in a time of one minute, 18 seconds. The team followed that win up with a second-place showing in the second race of the day, also finishing in one minute, 18 seconds. ROWHIOANS finished rookie rowing day by finishing in one minute, 19 seconds in the third race. For its efforts, the team was awarded the Captains Award, thanks to the leadership shown by captain Jaclyn Kinsey. Ohioans is proud of the fantastic teamwork, spirit and sportsmanship displayed by ROWHIOANS.
The Dragon Boat Festival, conducted on the Maumee River in downtown Toledo, is meant to highlight educational and summer learning opportunities while encouraging team building in area businesses, churches, and civic and school groups. Chinese heritage is also celebrated during the event, which provides an atmosphere of learning, culture, fun, families, fitness and teamwork.