Stay On Track During Medication Management Month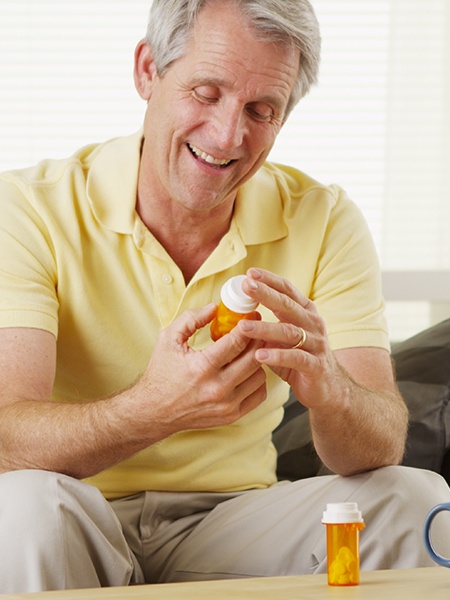 To promote healthy living during April's Medication Management Month, Ohioans Home Healthcare wants to provide you helpful tips to manage your medications safely.
Reading Prescriptions
Following medication, directions are essential to your well-being and safety. Straining to read your medication isn't good for your eyes and can lead to dosage errors. Make it easy on yourself by:
Wearing your classes
Using a magnifier
Reading in bright lighting
Requesting large print labels
Ask Questions
Before you start a new medication, check in with your doctor and pharmacist if you have questions.
Questions for your doctor:
What is the name of your medication, and why are you taking it?
How long will you take this medication?
Are there any side effects?
Questions for the pharmacist:
Should this medication be taken with or without food?
What other medications, food, or drinks should you avoid while you're on this medication?
Are there easy-open caps and large print labels available?
Get In A Routine
You'll be less likely to forget to take your medication if you set routines in place. Take your medication at the same time every day. Check the instructions to see if there's an advisable time to take your medication. Weekly pill organizers and timers are also handy options to keep you on schedule.
Herbal Supplements
Herbal supplements are not tested for safety and effectiveness by the Federal Drug Administration. Taking supplements with your medication may cause adverse side effects. Consult your doctor before starting any herbal supplements.
Our Services
Ohioans Home Healthcare offers medication management services, so you and your loved ones never have to worry. Our expert staff works with clients to teach active medication self-management while improving medication adherence and drug use education.
Our home care interventions include:
Prescription and over-the-counter medication reconciliation
Dosage instruction and scheduling
Encouraging physician follow-up for medication refills
Coordinating home delivery
Creating a system to ensure medication is taken correctly
Ohioans Home Healthcare also encourages our clients to be aware of the Poison Center, which is open 24/7. If you have concerns regarding illness caused by medication side effects, taking the wrong dosage, or accidental chemical exposure, call 1-800-222-1222.
Your medical needs are our top priority, and we strive to create a safe and healthy home for all our clients. Call 855.600.0806 or contact us online for more information.