Stress Management 101: Turn Down And Tune Out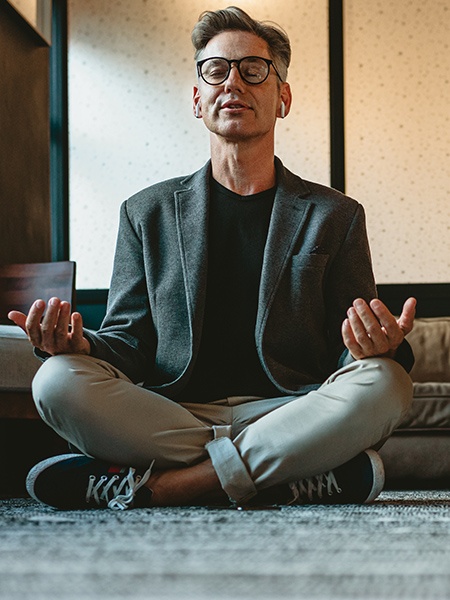 Whether you're sheltering in place, getting your kids ready to go back to school, or caring for a loved one, you've probably felt the stress created by the uncertainty of the last six months Here are a few ideas to manage stress before it gets overwhelming.
Eat Well And Exercise
These are necessary habits to have anyway, but especially when you feel stressed. A well-balanced diet gives your mind and body the nutrients and energy it needs to keep going. Energy is especially essential when you're coping with lingering stress.
Exercise is an excellent way to burn off steam and calories, relieve stress, and increase mood-boosting endorphins. Make your daily activity fun. Dance to your favorite music, go for a quick walk, or take a bike ride.
Try Meditation
Meditation is a simple practice that has excellent stress-relieving results when done consistently. Take deep breaths through your nose and release them through your mouth. Change up your routine and take 5-minute breaks throughout the day to pay attention to your breath.
With meditation, yoga, and other relaxation techniques, you're teaching your brain to slow down as you lower your heart rate and blood pressure. It's believed meditation can also alter your neural pathways, making you more resilient to stress.
Get Your Rest
Getting on a consistent sleep schedule can significantly contribute to your stress management. A good night's sleep can improve your concentration, judgment capabilities, energy, and mood. Stress can affect your sleep cycle, so here are a few tips for good sleep habits:
Avoid alcohol and caffeine, especially in the evening
Avoid blue-light devices like phones, computers, and televisions
Practice breathing techniques
Keep your environment quiet and cool
Talk It Out
Build and utilize your social support network. You may be able to slow the stress rolling around in your head by expressing yourself to friends and family. Having a support system provides you with an outlet to vent, and you may gain a new perspective or insight.
Contact Ohioans Home Healthcare to become a new patient or call 855.600.0806 for service information.