Why a Home Healthcare Career is a Worthwhile Opportunity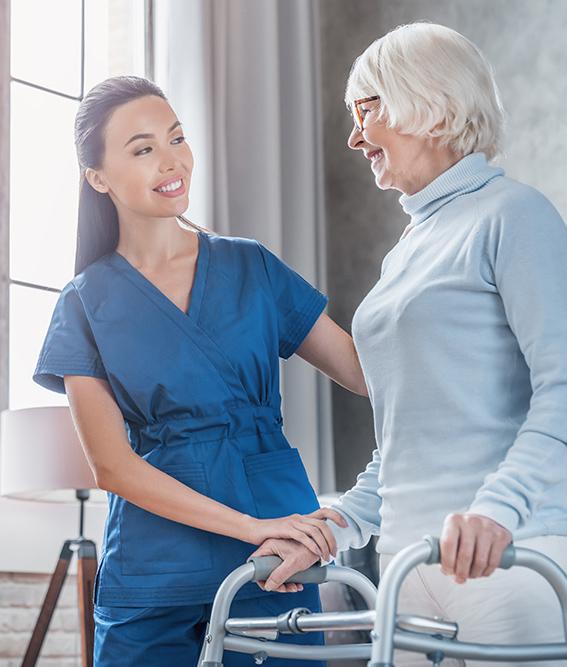 While there are many career options, home healthcare jobs present a viable opportunity for medical professionals. That's especially true due to the growing demand for home healthcare workers.
While you may consider working in healthcare at hospitals and clinics, home healthcare careers provide an equally, if not more, fulfilling profession.
Here are the top reasons you should consider a career in home healthcare.
Enjoy a Flexible Schedule
You work as much or as little as you wish when you have a career in home healthcare. Some patients only require a few hours of care a week, while others need more extensive treatment. You choose how many patients you tend to and work with them to set up a custom schedule.
There are part-time and full-time positions in home healthcare, so you can pursue other endeavors while you work. That may include continuing your education, raising a family or enjoying semi-retirement.
Opportunities for Professional Growth
Working in home healthcare is a good option if you already have a job in the medical field but are considering shifting career paths. The career potential in home healthcare is extensive. You can pursue training and certifications to expand your clinical capabilities beyond routine care.
You'll interact with people with various health conditions, including cancer, Alzheimer's, orthopedic and pediatric needs. There are educational opportunities to hone specialized care skills such as wound care and infusion services.
Provide Care and Comfort to Others
The senior population will continue to grow, and there's a constant need for dedicated home healthcare workers. Providing health care in the comfort of a patient's home helps them maintain their independence, avoid hospitalization and manage chronic conditions.
Seniors and those with chronic health issues are more prone to isolation, depression and cognitive decline. Home healthcare also lowers a patient's risk for high blood pressure and cardiovascular problems.
As a home health provider, you can help your patients be independent in their homes by teaching them to manage daily tasks such as:
Bathing and grooming
Dressing
Using the toilet
Eating and preparing meals
Housework
Scheduling appointments
Transportation
Taking on the responsibility of managing someone's care eases the stress on the patient and their loved ones, allowing the patient to enjoy daily activities and improve their quality of life.
You'll Build Personal Relationships
Caring for a person daily gives you the chance to form personal bonds with your patients and their families. Many home healthcare workers are considered treasured family members as they provide medical and emotional support to all involved.
Home healthcare is a fulfilling career that will provide you with a sense of accomplishment because you're changing people's lives every day. You become an essential part of the healing process.
Benefits of Working for Ohioans HHC
When you start your career at Ohioans Home Healthcare, you'll enjoy a vibrant work environment filled with coworkers and supervisors who value your insight. We strive to ensure our staff feel happy and heard.
We also offer competitive benefits that include:
Health, vision, dental and life insurance
A 401(k) plan
Paid time off
Short-term disability
Flexible Spending Account (FSA) and Health Savings Account (HSA)
A company vehicle (qualifying employees only)
Check out our job opportunities and apply for an open position today! Contact us online for more information.