Top Qualities of a Good Nurse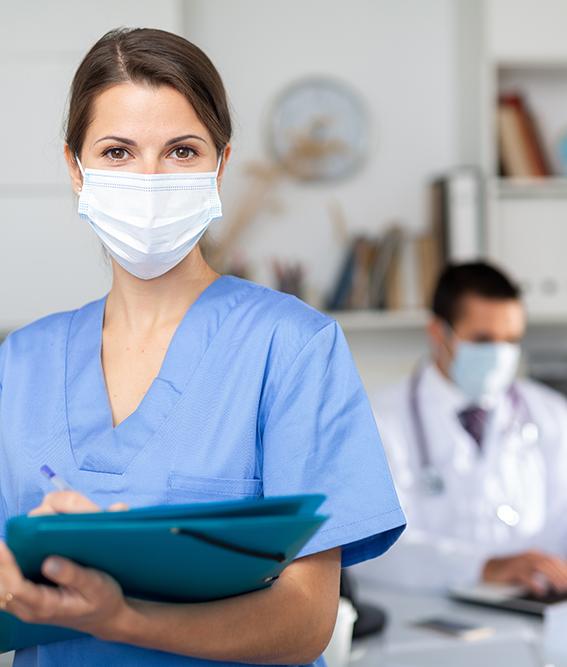 The nursing field is very competitive, so it's important to separate yourself from the crowd. You can improve your odds of landing a meaningful career as a nurse by practicing good communication, empathy and critical thinking.
Effective Communication
Effective communication skills are one of the most important qualities of a good nurse. You act as the middleman between patients and their families and the healthcare team. It's essential to keep the doctors and specialists well-informed of your patient's concerns, needs and well-being. Failure to do so, or missing important information, could pose a serious health risk to your patient.
Non-verbal communication is just as important as verbal. Some patients struggle to describe symptoms effectively, so it's up to you to interpret non-verbal cues. Is your patient ranking their pain level low on a scale of one to 10 but grimacing every time they move? That's a non-verbal cue you need to consider to provide accurate insight for your coworkers.
Communicating with family and friends will help everyone understand the care plan and treatment process and give them a chance to ask questions. A patient will feel more at ease when they and their loved ones understand what to expect.
Critical Thinking
Analytical and problem-solving skills are a must in the field of nursing. Effectively treating a patient is like putting together a giant puzzle. You gather information, ask questions, evaluate your next steps and draw objective conclusions.
When practicing critical thinking in nursing, you must consider:
Medical data and facts
Emotions
Opinions
Preferences
It's a skill that requires self-discipline and practice so you can assess clinical issues quickly and accurately. Good critical thinking also allows you to maintain individual decision-making skills while operating on a unit or team.
Being Empathetic
The saying is true: you never know what someone is going through until you walk a mile in their shoes. That's especially true for nurse-patient relationships, which is why empathy is important. Learning to see a situation from your patient's point of view or trying to feel what they feel will help you understand their emotional reactions.
Showing empathy builds trust between you and your patient, so you can get to know them and anticipate their physical and emotional needs. Being empathetic also requires emotional stability and maintaining your composure in highly stressful situations with a patient and their loved ones. You'll encounter patients from different backgrounds with various ethics, religious beliefs and opinions, and having empathy allows you to evaluate their needs objectively.
You can show empathy by:
Listening to patients without interrupting or questioning their concerns
Being kind, patient and respectful
Developing your cultural awareness skills
Keeping patients informed of their care, treatment and recovery processes
Communicating with family members and listening to their perspectives
How to Develop the Qualities of a Good Nurse
Practicing the top qualities of a good nurse can help you provide the best care for your patients and assist in your professional development. Here are a few ways you can build strong qualities of nursing:
Work with a mentor
Surround yourself with nurses who have the qualities you want to learn and develop
Seek educational and growth opportunities
Be open to constructive criticism
Strengthen your nursing skills by working as a team with your peers
Collaborate with your peers on successes and what can make responsibilities easier
The team at Ohioans Home Healthcare wishes you the best of luck in your job hunt. View our job openings today to start yourself on a path to a career at an award-winning workplace.