Everything You Need to Know About Hospice Care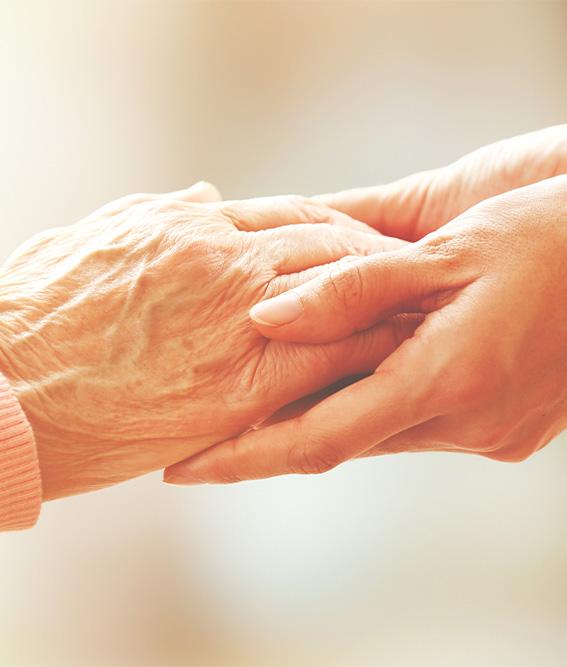 Transitioning into the final stages of an illness can be scary and stressful time for patients and families. Hospice provides the care and support needed to improve the quality of life during the patients remaining time.
Defining Hospice
Hospice is a type of care designed to improve quality of life for individuals in their final stages of life. While under the care of Hospice specially trained teams will provide emotional and spiritual support for not only patients but their family as well. Hospice care can be provided in inpatient treatment setting such as a nursing home or hospital, or in the comfort of your home or in the home of a loved one.
When is the Right Time for Hospice
Hospice care should be considered when you or your loved one has received a terminal diagnosis, no longer seeking curative treatments or treatments are being discontinued.  While hospice care does normally require a prognosis of 6 months or less, this does not mean that at the end of six months hospice care ends. The treatment plan may continue as long as needed and qualifications are met.
Who Should Use Hospice
Hospice care is for any person with a terminal illness or condition who has a prognosis of 6 months or less. You might qualify for hospice if you are no longer seeking curative treatment related to this diagnosis. A hospice physician and or your primary care physician will determine if you qualify for hospice care based on many factors.
Some diagnosis could include:
Cancer
Lung disease
Heart disease
Kidney disease or failure
Stroke
Neurological diseases such as:

Dementia
Alzheimer's disease
Parkinson's disease
What is included in Hospice Care
Hospice care provides a specialized group of individuals to support you and your family. This group could include a physician, nurse practitioner, nurse, spiritual caregiver, social worker, health aide, grief support, and others who have a goal of providing care to you and your family. Hospice care may also cover some medications, supplies, and equipment.
Is Hospice Care Covered by Insurance
For people with Medicare and or Medicaid, the hospice benefit is managed by the Centers for Medicare and Medicaid Services (CMS). Most private insurance companies also provide hospice care. Your hospice provider will be able to provide more specific details related to your specific insurance.
Levels of Care within Hospice Care
Routine Home Care: This comprehensive level of care is provided wherever you call home and is when you are stable and your symptoms are very well managed. This is the most common level of hospice care.
Continuous Home Care: This level of care involves more intense care that is provided by the hospice team and is delivered wherever you call home. This level of care is to help manage uncontrolled symptoms.
General Inpatient Hospice: This level of care is provided to you in a dedicated facility to manage uncontrolled symptoms that are otherwise too difficult to regulate at home.
Respite Care: This level of care is to provide your caregiver in the home the ability to step back away from caregiving. Caregiver stress is very common when caring for a loved one. Respite care allows your caregiver to step away from the daily responsibilities of tending to you and to care for themselves.
New Services coming to Ohioans
In the upcoming year, Ohioans Home Healthcare will expand our services to include hospice care. The care and compassion that you have come to know and trust in our home healthcare will extend into comprehensive care throughout the advancement of your healthcare journey. Our goal is to help facilitate the best health and quality of life possible in the comfort of your home. Ohioans Home Health & Hospice will be there for you and your family when you need us.
Call 855-600-0806 or contact us online to lean more.