2023 Stroke Awareness Month: Risk Factors, Signs and Prevention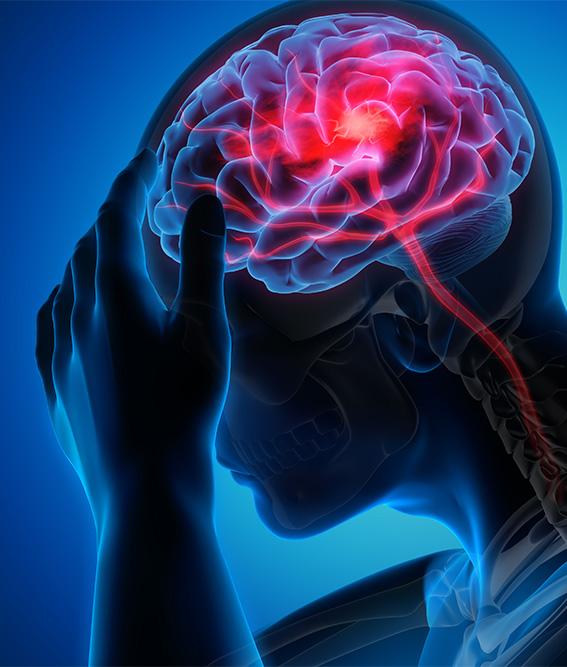 May is National Stroke Awareness Month and focuses on prevention and risk management. Someone in the United States has a stroke every 40 seconds, and it's the leading cause of disability in Americans.
What are the Different Types of Strokes?
There are two major types of strokes:
Ischemic stroke: This is the most common type of stroke and occurs when blood flow is blocked from the brain. Blood clots, fatty deposits and other debris in your bloodstream narrow blood vessels, limiting cerebral circulation through the two arteries in your brain.
Hemorrhagic stroke: A leak or rupture in the blood vessels in your brain can cause a hemorrhagic stroke. The blood accumulation puts pressure on the surrounding brain tissue and may lead to life-threatening neurologic problems.
Intracerebral hemorrhage: This medical emergency is a type of hemorrhagic stroke that's characterized by sudden bleeding in your brain. An intracerebral hemorrhage is often the result of high blood pressure.
Transient ischemic attack (TIA): Also known as a mini stroke, a TIA presents temporary symptoms similar to a full-blown ischemic stroke. It may be caused by a brief decrease in blood flow to the brain but doesn't often cause permanent damage. However, a TIA can increase your risk of a second stroke.
Stroke Symptoms and Risk Factors
Remember the acronym FAST if you suspect you or a loved one is having a stroke:
Facial drooping or numbness: One side of your face hangs lower than the other, especially when you smile.
Arm weakness: Raise both arms and note if one drifts down or feels numb.
Speech difficulty: Speech may be slurred and you could also have trouble swallowing.
Time: It's essential to seek medical attention as quickly as possible because roughly two million brain cells die each minute a stroke goes untreated.
Other signs of stroke include:
Confusion
Headache that induces vomiting
A metallic taste in the mouth
Sustained muscle contractions (dystonia)
Inability to understand written words (alexia)
Inability to recognize familiar faces or objects (agnosia)
Stroke risk factors:
Uncontrolled high blood pressure
High cholesterol
Diabetes
Cardiovascular disease
Overweight or obesity
Lack of physical activity
Heavy drinking, tobacco use and illegal drug use
Age – Your risk of stroke is higher if you're 55 and older.
Family history of stroke
Ethnicity – African Americans and Hispanic Americans have a higher risk of stroke.
How to Lower Your Risk of Stroke
Exercise regularly: Cardiovascular health is essential to stroke prevention. Aerobic and strength training exercises improve circulation and heart health, which can go a long way toward preventing a stroke. Exercise also helps you lose weight.
Eat a balanced diet: Limit the amount of trans and saturated fats, sodium and cholesterol in your diet.
Limit alcohol and tobacco: Nicotine restricts your blood vessels, increasing your risk for stroke, and drinking too much alcohol can raise your blood pressure. Limit your alcohol consumption to one or two drinks per day and eliminate tobacco use.
Watch your blood pressure: High blood pressure strains your blood vessels and may rupture an artery in your brain if left unchecked. Talk with your doctor about at-home blood pressure monitoring and stress management. Stick to a consistent schedule if you take blood pressure medication.
Ohioans Home Healthcare offers comprehensive in-home services to help you manage your health and wellness. Contact us online or call 855.600.0806 for more information.