Tips for Spring Cleaning Your Medicine Cabinet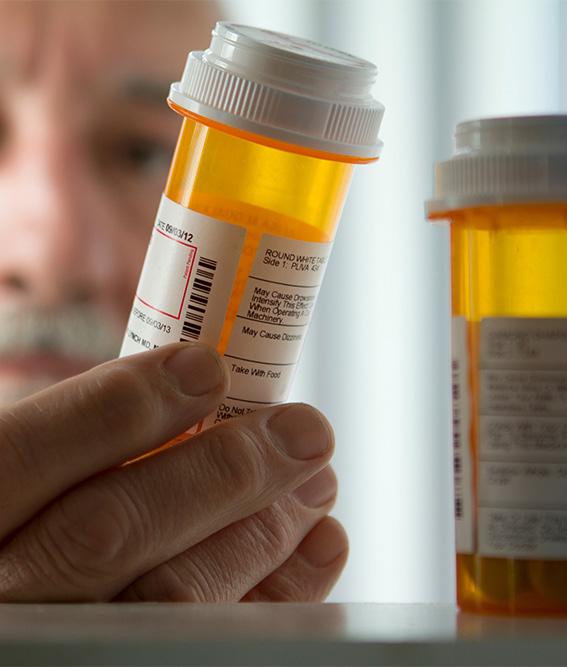 When did you last check the expiration dates on your prescription and over-the-counter medications? Disposing of expired and unused medication is important and can help keep you and your loved ones safe.
Why You Should Clean Out Your Medicine Cabinet
Avoid medication mix-ups: Keeping your meds organized is important, especially if you take multiple prescriptions. You could accidentally mistake one medication for another, increasing your risk for adverse reactions.
Keep children, teens and pets safe: Organizing your medicine cabinet is a good time to evaluate the security of your bottles, creams and ointments. Store them out of reach of small children and animals to prevent accidental ingestion. Consider keeping them in a private place to avoid misuse by teens.
Prevent negative reactions: Most medications lose potency after expiration, so they won't treat your symptoms effectively. Some prescriptions, including antibiotics, aspirin, insulin and nitroglycerin, can be dangerous after expiration and should be disposed of immediately.
Steps for Cleaning Out Your Medicine Cabinet
Gather all pills, tablets, capsules, liquids, creams, ointments, drops, sprays and inhalers in one spot.
Separate your current daily medication.
Check the remaining labels for expiration dates. They may be printed directly on the bottle, container or tube.
Toss out prescriptions over a year old and over-the-counter meds at least six months past their expiration date.
Throw away loose pills or tablets and medication not in original containers.
Store your current and non-expired medication in a cool, dry place, as humidity, heat and light may alter potency.
How to Properly Dispose of Expired and Unused Medication
Remove labels and tags or scratch out personal information on the packaging before disposal.
Improper medication disposal poses safety and environmental risks. Don't flush prescription or over-the-counter meds down the sink or toilet unless instructed by your doctor. Creams and ointments should be thrown directly into the trash.
Crush pills and capsules and put them in a sealable bag. Mix in undesirable substances, such as kitty litter, sawdust or coffee grounds, to make it less tempting for animals or children who could get into the trash. Seal the bag before placing it in the garbage. Complete those steps with liquid medication as well.
Where to Dispose of Medication
Another good way to safely get rid of old and unused medications is to take them to a drug take-back facility. Those sites include certain pharmacies, police stations, hospitals and drug enforcement agencies. You can search online to find a drug disposal location near you.
Ohioans Home Healthcare is committed to keeping you safe by providing medication management services, including instruction, compliance, set-up, IV therapy and injections. Learn more about our skilled nursing services, and contact us to schedule a consultation.