Ohioans Clinches Ninth Top Workplace Award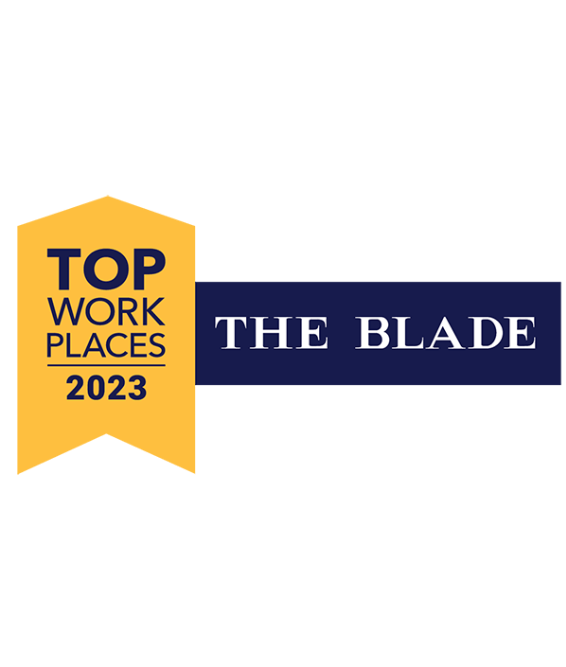 The Ohioans Home Healthcare team is delighted to announce our ninth consecutive award for the Toledo Blade's Top Workplaces 2023.
The annual awards included 60 companies from the Toledo metro area across various industries.
We're very grateful to the Toledo Blade for the recognition as one of the top employers in the home healthcare industry.
Why Ohioans Home Healthcare is a Top Workplace in Toledo
Our company culture is based on doing what's best for each patient. We also strive to provide an engaging and fulfilling work environment for our employees so they can share their positivity with their patient.
Because we provide in-home skilled nursing and therapy services, it's important to our team to get to know each client personally and make them feel comfortable letting us into their homes.
Ohioans Home Healthcare provides comprehensive skilled nursing services that can improve a patient's quality of life and help them maintain their independence.
And with a growing population of people looking to age in place, our services allow them to achieve those wellness goals.
Benefits of Working for Ohioans Home Healthcare
If you're looking for a rewarding career that makes a difference in the lives of others, then apply for a position with Ohioans Home Healthcare.
You can come to work each day knowing you'll have an impact by helping someone feel comfortable, cared for and safe.
We strive to provide competitive wages and compensation packages that include:
Health, vision, dental and life insurance
Paid time off
Short-term disability
A 401(k) plan
A flex spending account
A company vehicle (for qualifying staff)
In addition to those comprehensive benefits, you can maintain a flexible schedule for a good work/life balance.
Read our staff testimonials and contact us to learn about career opportunities at Ohioans Home Healthcare.