How to Protect Your Mental Health During Winter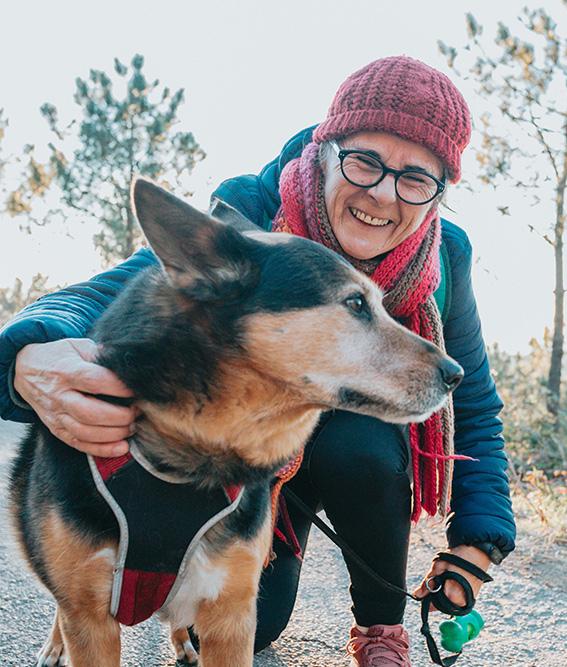 Shorter, colder days can cause depressive symptoms and affect your mental well-being. Checking in with your thoughts and taking proactive steps to maintain your emotional health helps you combat the winter blues.
Eat Well and Exercise
Good nutrition keeps you stay energized and boosts your mood. Include foods such as fish, leafy greens, walnuts, berries and seeds. Avoid over-processed foods high in salt, sugar and unhealthy fat. Alcohol is a depressant, so limit your consumption.
Physical activity releases endorphins, reducing pain perception, and mood-boosting serotonin. At least thirty minutes of daily exercise can improve your physical and mental health. Even a short walk may provide a mental pick-me-up. But make sure you follow winter safety protocols if you go outside.
Build a Strong Support Network
While you may wish to hunker down and withdraw in the winter, staying socially active can keep depression and anxiety at bay. You don't have to bear the responsibility of good mental health alone, especially if you feel overwhelmed. A network of family and friends provides an outlet for emotional support. Socializing allows you to discuss your feelings, normalize your thoughts and gain perspective.
Stick to a Sleep Schedule
The time change can throw off your sleep habits. Increased fatigue often accompanies seasonal depression, so it's important to stick to a consistent sleep schedule. Aim for seven to nine hours of sleep each night. Go to bed and wake up at the same time each day. Avoid taking naps in the afternoon or early evening to prevent sleep disruption at night.
Get Vitamin D
Limited sunlight reduces your exposure to Vitamin D.
The following are signs of Vitamin D deficiency:
Fatigue or tiredness
Bone and muscle pain
Impaired wound healing
Depression
Mood swings
Reduced cognitive function
Hair loss
While not naturally found in many foods, there are Vitamin D-fortified cereals, orange juice and dairy products. Other sources of Vitamin D include eggs, salmon, rainbow trout, almond milk and mushrooms.
Practice Mindfulness and Cognitive Behavioral Therapy
Mindfulness requires taking stock of your thoughts and emotions and creating a plan to address negativity. You may try meditation, breathing techniques and journaling to monitor and work through depressive symptoms. Those techniques can be completed in a few minutes and are relatively easy to practice.
Cognitive behavioral therapy teaches you to shift negative thoughts to more positive perspectives. Thought restructuring is a technique that helps you challenge destructive thought patterns and reshape them into productive ways of thinking.
It's essential not to wait to seek help or medical attention if you struggle with depression. Ohioans Home Healthcare is committed to providing our patients with emotional support to lead healthy lives. Call 855-600-0806 or contact us online to learn about our services.