The Importance of Post-Surgery Nutrition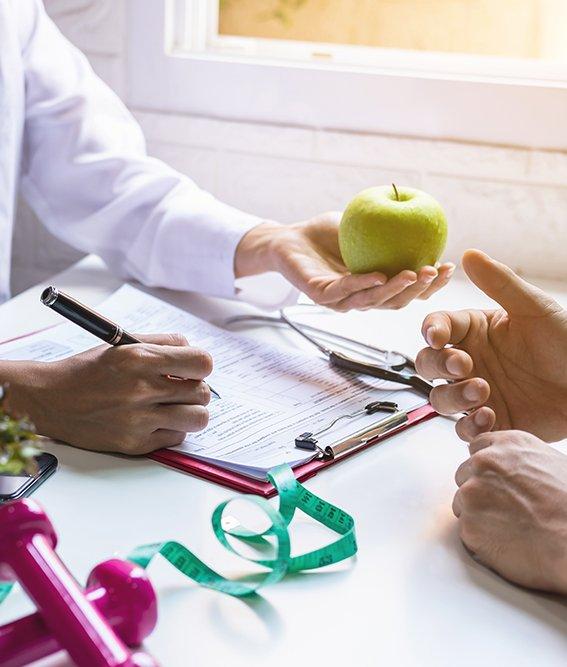 Post-surgery nutrition plays a crucial role in maintaining nitrogen balance, preventing the loss of lean mass, and supporting prompt healing and recovery.
Shorter Hospital Stays
Spending a few days recovering in the hospital after an operation is normal. But long stays increase your risk of hospital-acquired infections. Malnutrition may require longer hospital stays to ensure you get the nutrition your body needs before you're discharged. Poor nutrition also increases your likelihood of readmission, slowing the rehabilitation process.
Wound Care and Infection Prevention
Your diet impacts how quickly your wounds heal and lowers your risk of infection. Wounds affect how your body metabolizes nutrients, so a major surgery or operation may throw your metabolism off balance.
Your body enters the catabolic phase to create new tissue after you sustain a wound. That phase requires extra carbohydrates, proteins and antioxidants to rebuild cells. Complex carbohydrates support your metabolism during the catabolic phase, allowing your wounds to heal properly.
An operation alters your immunity. Vitamin A and antioxidants help your body fight infection as your immune system rebuilds itself.
Food for Wound Healing After Surgery
Proper post-surgery nutrition is essential for wound healing after surgery. Foods that promote healing after surgery contain essential nutrients such as vitamin C, vitamin A, zinc, iron, calcium, and riboflavin. It's important to talk to a healthcare provider about an individualized nutrition plan to support healing after surgery. Commons foods to help include:
Brussel sprouts
Cabbage
Pomegranates
Goji berries
Kale
Peaches
Tomatoes
Maintain Muscle Mass
You lose muscle mass naturally as you age. That rate can increase during a hospital stay. Your body will require plenty of protein to maintain muscle mass and heal. It's common to experience a loss of appetite following an operation, but your muscles need more nutritional support.
You'll need to increase your protein consumption during rehabilitation. Eating plenty of protein and complex carbs several hours before physical therapy and again 15 minutes before your session will give your muscles the necessary nutrients to rebuild.
Foods to Eat After Surgery
Vegetables: Carrots, potatoes, broccoli, bell peppers, cabbage, spinach and romaine lettuce are good sources of vitamins that support post-op recovery. Vegetables also provide fiber to prevent constipation, a common side effect of surgery.
Fruits: Oranges, apples, peaches and tomatoes are packed with Vitamins A and C and help your body fight infection. Strawberries, blueberries, raspberries, blackberries and grapes have antioxidants that are essential for cell repair.
Lean meat and eggs: Muscle repair requires lots of protein. Lean poultry and seafood contain amino acids essential to tissue regeneration. Eggs are another excellent source of protein. One egg has zinc, folic acid, iron, B complex vitamins, calcium and Vitamin E, which helps scars heal.
Whole grains: Carbohydrates help your brain stay energized and prevent muscles from breaking down. Wild rice, whole wheat bread and quinoa will give your body the nutrients it needs to prevent you from feeling worn out.
Healthy fats: Olive oil, avocadoes, nuts and seed contain fats your body requires to absorb other nutrients.
Food to Avoid After Surgery
While certain foods can promote healing, there are also foods to avoid after surgery. Consuming certain foods can slow down the post-surgery healing process and increase the risk of complications. For example, processed foods high in sugar and unhealthy fats can lead to inflammation, which can delay wound healing. It's crucial to be mindful of food choices during the post-op period to heal properly and ensure the best outcome. Foods to avoid include:
Alcoholic beverages: Alcoholic drinks can dehydrate your body.
High-fat foods: Meals that are high in fat can trigger nausea.
Spicy foods: Spice can irritate your stomach or cause your body discomfort.
Nutrition Counseling available in Michigan & Ohio
Ohioans Home Healthcare offers nutrition counseling to help you fuel your body and recover from an operation. Contact us online or call 855-600-0806 to learn about our in-home skilled nursing services.