What to Look for in a Home Health Nurse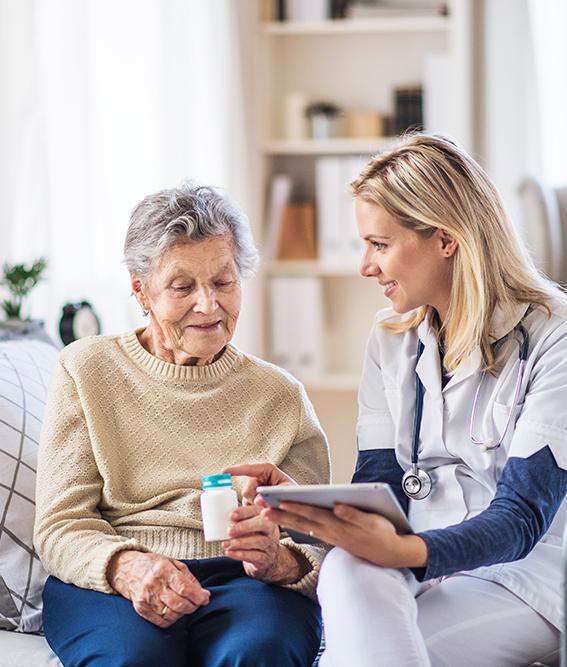 Your loved one may wish to age in place and receive in-home healthcare. It's important to know what skills and attributes to look for in a home health nurse so you can select the right person to care for your parent.
Certifications and Clinical Experience
Talk with home healthcare agencies about each nurse's certifications and qualifications. These nurses usually have a nursing degree from an accredited program that includes clinical training.
Here are some questions to consider:
How much clinical experience is required of each nurse?
Does the staff have skilled nursing and non-medical service training?
Does each nurse have to pass a background check?
Home healthcare agencies and their staff must meet specific state qualifications to operate. However, some agencies require their nurses to have a certain amount of previous in-home care experience. Home healthcare nurses also need to maintain their state license and take part in continued education.
Communication Skills
Strong interpersonal skills are essential for home health nurses. They should be able to read your loved one's verbal and nonverbal cues to assess and address their needs. A home health nurse will spend lots of time with your loved one and needs to be able to build trust.
Availability
Be mindful of how flexible a home healthcare agency is in accommodating your schedule. Ask about the number of available nurses and backup staff. A good in-home healthcare team will thoroughly review your loved one's needs, consider their preferences and create a personalized schedule to get them the care they need. Ask about emergency availability and how easily you can reach someone for assistance.
Independence
Home health nurses are trained to read cues from their patients, but they also need to be able to take the initiative. In-home care nurses don't have supervising staff monitoring their activity, so these individuals should be organized self-starters. Home health nurses must be able to gauge an emergency and take action to ensure your loved one's health and safety.
Knowledge and Transparency
Your loved one's home health nurse should be knowledgeable about available home health care services. Depending on your loved one's needs, that may include:
Physical, occupational and speech therapies
IV monitoring
Wound care
Medication management
Pain management
Nutrition counseling
Assistance with activities of daily living (ADL)
Respiratory assessment
Disease education
You should receive an explanation of services and their associated costs. A good home healthcare agency will also review which in-home services are covered by private insurance, Medicare and Medicaid. It's important that you feel well informed to make the best decision for your loved one, and a home health nurse should provide you with the insight you need to do so.
The team of nurses at Ohioans Home Healthcare is dedicated to our clients and has extensive experience in various home healthcare services. Contact us online or call 855-600-0806 for more information.