7 Benefits of  at Home Physical Therapy Services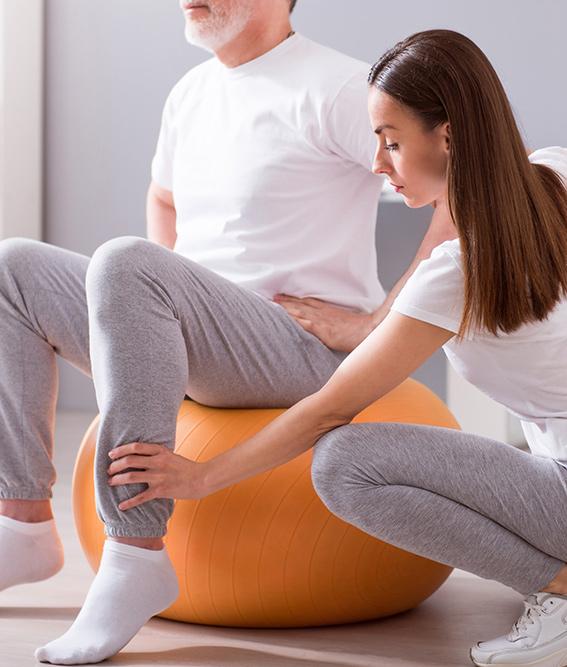 Receiving home physical therapy has a wide variety of benefits. That type of care provides the same benefits as facility-based therapy, but the care comes to you, so you don't have to worry about transportation.
Personalized Attention
Home healthcare therapists and clinicians work with you individually and provide services based on your health condition, abilities and personal goals. You receive the ultimate customized therapy plan with in-home healthcare and have the full attention of your therapist. That provides your loved ones peace of mind because you have a trained expert on hand to ensure you're healthy and safe, especially in an emergency.
Improved Post-Op or Illness Recovery
Home physical therapy is a good option if you're recovering from a recent surgery or illness and require follow-up care to improve your well-being. It's especially helpful if you have mobility or transportation issues and can't get to an outpatient facility.
Home physical therapy includes:
Physical, speech and occupational therapies
Range of motion training
Strength exercises
Medication management
Wound care
Assistance with independent living tasks
Reduced Risk of Falls and Injuries
Your muscles and balance change regardless of illness or injury. Your therapist will provide strength training and body awareness to lower your risk for falls and further injury. They also evaluate your home and move hazardous obstacles such as cords, rugs and furniture. You'll learn spatial awareness and how to use your body safely.
Pain Management
Physical therapy is an effective option for pain management, especially if you don't want to use opioids or pain medication. Your therapist creates a personalized routine that may include exercising and stretching to manage your discomfort. They may recommend hot and cold compresses and TENS therapy.
Caretaker Education
Home physical therapy services allow your loved ones to learn how to assist with and follow your short- and long-term care. Therapists are trained to teach others how to conduct safe transitions and daily living care. They will discuss adaptive equipment like ramps, canes and walkers. In-home care providers can also train your loved ones to use more technical medical equipment.
Improved Quality of Life and Independence
You don't have to worry about transitioning what you've learned in a facility to your home because you're learning therapeutic techniques in a relevant environment. Your therapist will work with you to develop a routine and boost your independence.
Home physical therapy can help you stay at home longer and receive rehabilitation services on your schedule. You go at your own pace and work on tasks such as dressing, bathing, eating, cooking and cleaning.
Cost-Effective In-Home Therapy Services
Home physical therapy is more affordable than facility services because you only pay for the services, not housing, meals and other medical services. You could also qualify for federal and state financial support because in-home healthcare is covered by Medicare Part B. You must qualify for long-term care to use Medicaid to pay for home physical therapy in Ohio and SE Michigan.
Ohioans Home Healthcare home physical therapy allows you to remain at home and receive care from board-certified clinicians who use the latest therapy methods to improve your quality of life. Contact us to learn about our home health care services today.