Ohioans Select Offers In-Home Lab Services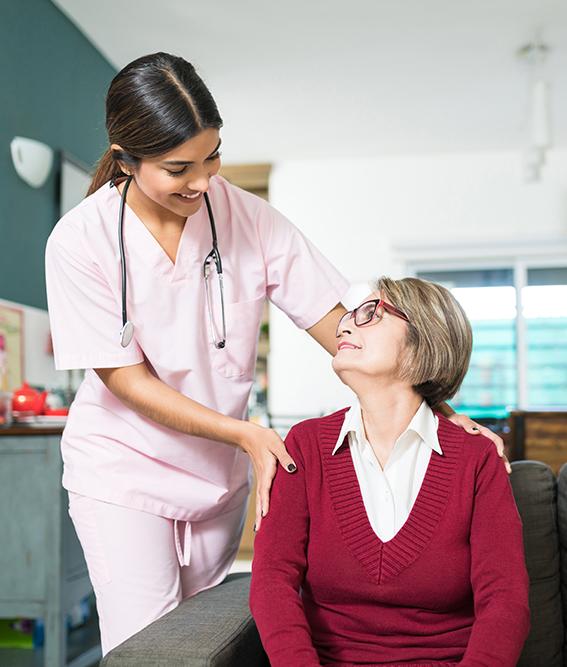 You can receive expert lab draws in the comfort of your home with Ohioans Select. This in-home lab service is an excellent option for patients of all ages looking for quality, expert care in a private setting.
What is Ohioans Select?
This service includes in-home blood draws and lab samples ordered by your provider. We can take multiple samples at once, so you don't have to worry about scheduling separate appointments.
All our lab service technicians are certified phlebotomists and will transport your samples to an insurance-preferred lab in your area. Your results will typically be available to you and your doctor within 24 hours.
What to Expect
Ohioans Select is available to anyone. You don't have to use other Ohioans in-home therapy services to take advantage of the in-home lab service.
We usually receive lab orders from your doctor and will contact you to confirm your lab work and schedule an appointment. Our lab technicians will double-check the lab orders with your doctor to ensure we collect all the necessary samples.
A certified phlebotomist will arrive at your home, collect your samples and take them to a lab after your appointment. In-home lab visits are available for a nominal fee, and insurance will be applied for all testing done in the laboratory.
Benefits of Using Our In-Home Lab Services
In-home lab services are a good option for seniors with mobility or transportation problems.
Children can get lab work done in a familiar, comfortable setting to ease their nerves.
Enjoy privacy instead of getting lab work done in a public setting.
The lab technicians use card readers for contactless payments.
We deliver lab work promptly to ensure your physician or specialist has the medical information they need to provide an accurate diagnosis and treatment options.
We offer flexible scheduling based on your availability.
Call Ohioans select at 567-331-1703 or email schedule@ohioansselect.com to schedule your in-home lab service.