Do I Qualify for Medicare Home Health Care?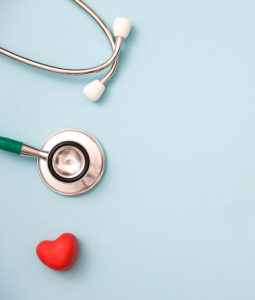 You may benefit from home health care if you're recovering from a recent surgery or hospitalization. The care is also beneficial for the long-term management of chronic health conditions so you can maintain your quality of life.
But there are specific criteria you must meet to qualify for Medicare service coverage. Let's break down the eligibility factors for home health care and the stipulations of each requirement.
You're Under a Doctor's Care
To qualify for Medicare home health care, you must be under the care of a physician and receive services as part of an established care plan. Your doctor must also certify that you require a specific service to maintain your comfort and quality of life.
Qualifying home health care services include:
Intermittent skilled nursing
Physical therapy
Occupational therapy
Speech-language pathology services
Medical supplies
Daily task management
You're also required to attend regular face-to-face appointments with your primary physician within a certain time frame to meet home health care regulations.
You're Homebound
Being homebound is defined by the following scenarios:
You have difficulty leaving your home without the assistance of another person.
You require a supportive device such as a cane, walker or wheelchair to leave your home.
You only leave your home for necessary trips, like doctor's appointments, grocery shopping, religious services and adult daycare.
You rely on others for transportation.
Your doctor believes your illness or medical condition will worsen if you leave home.
Your Home Health Care Agency is Medicare-Certified
A home health care agency must meet specific federal requirements and safety regulations to receive Medicare certification. Agencies must be primarily engaged in providing skilled nursing and therapeutic services but may also offer social services to maintain your quality of life.
A physician or registered nurse must administer services and maintain up-to-date clinical records documenting your condition and progress. Your doctor must certify that the home health agency can provide reasonable and necessary services and sign off on your home health certification.
Ohioans Home Healthcare is a Medicare-certified agency, and we're committed to providing comprehensive and convenient health services. Call 855.600.0806 or contact us online for service information.