Prioritizing Heart Health this Month in the Midst of COVID-19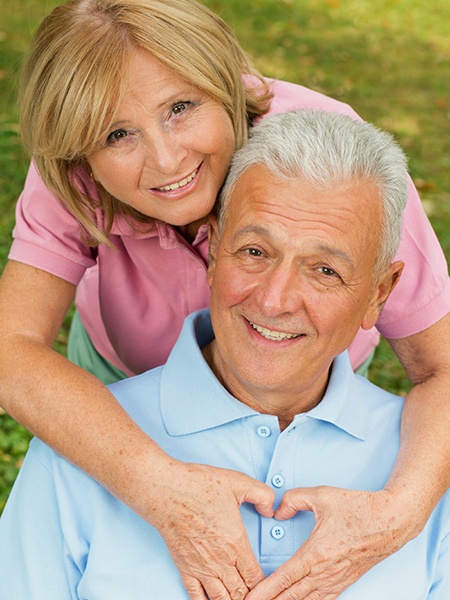 February is heart health month, and especially during the midst of the COVID 19 pandemic, taking care of your vital organs should remain a top priority for all of us. According to the Centers for Disease Control and Prevention (CDC), those with heart conditions such as heart failure, coronary artery disease, cardiomyopathies, and pulmonary hypertension are at an increased risk of developing severe illness if infected with the coronavirus. The CDC also states that an increased risk of severe illness also exists for those living with the following heart-related medical conditions:
Cardiovascular disease
Cerebrovascular disease
Hypertension
Stroke
Fortunately, to help keep you safe during Heart Health Month and beyond, there are some measures you can take to decrease your risk of exposure to COVID 19 and protect yourself. Here are some ways that you can accomplish this:
Adopt Healthier Lifestyle Habits
Lifestyle changes and altering your dietary habits can have immense impacts on your cardiovascular health. This month, we encourage you to start taking heart health measures such as:
Eating a Heart-Healthy Diet
According to the American Heart Association, a heart-healthy diet includes:
A broad variety of fruits and vegetables
Whole grains
Low-fat dairy
Skinless poultry and fish
Nuts and legumes
Vegetable oils from non-tropical plants
Integrating these into your daily diet will help promote healthier heart function, supply your body with essential nutrients, and give you more energy to live a better quality of life.
Move, Move, Move!
Like any muscle in the body, the heart needs exercise to stay strong. Make a conscious effort to move and get up from where you are sitting. Whether you go for a walk, exercise with equipment, or some other form of physical activity, your heart will thank you for the workout.
Don't Skimp on Sleep
The body relies on sleep to recharge itself and provide you with energy for the next day. Shorting your body's sleep time can force it to work more with less. According to the CDC, adults over the age of 60 should strive for between 7 and 9 hours of sleep each night. This will provide your heart with enough time to rest, recharge, and gear up for tomorrow.
Quit Smoking
Beyond the devastating effects that smoking can have on your lungs, it can also affect your heart health too. Both smoking and inhaling secondhand smoke can increase your chance of suffering a heart attack or stroke. The CDC states that smoking can damage your heart in the following ways:
Raise triglycerides (fat) in your blood
Lower good cholesterol
Increase the likelihood of blood clots
Damage cells lining blood vessels
Increase the buildup of plaque in blood vessels
Cause narrowing and thickening of blood vessels
Quitting smoking will prevent further damage to your circulatory system. If you need help with quitting, we recommend you check out the CDC's How to Quit Smoking portal for a variety of free resources.
Maintain Social Distancing and Masking Best Practices
The easiest ways to reduce exposure to COVID 19 during Heart Health Month and beyond include practicing social distancing, wearing a protective face covering, and washing your hands frequently. Be sure to wear a mask and maintain a minimum of 6 feet distance from those around you when in the company of others. If you touch any common surfaces, be sure to wash your hands or use hand sanitizer as soon as possible after doing so. If you are visiting with others, ensure that you are doing so in a well-ventilated area in your home while still masking and distancing. Open windows and use an air purifier if you have one so that potentially contaminated circulates out of the room.
Continue to Take Heart Health Medications as Prescribed by Your Doctor
Do not cease taking your doctor-prescribed heart medications. Doing so could increase your chances of worsening symptoms or even death. Continue to follow your care plan that your doctor has provided to you. If you plan on spending extended periods of time at home as COVID 19 continues to remain a public health concern, we recommend calling your doctor and asking about supplying you with an extra 30-day supply of your medications so that you can avoid multiple trips to the pharmacy.
If You're Concerned About Your Heart Health, Take Action
If you think you are experiencing COVID 19 symptoms or feel sick in general, do not hesitate to contact your medical provider. With COVID 19 having a severe impact on seniors and those with pre-existing conditions, it is always best to err on the side of caution and contact a professional as soon as you start noticing any symptoms. Additionally, do not avoid seeking emergency or life-saving treatment if you are experiencing an urgent medical episode. Most hospitals have non-COVID sections where the staff in these areas are not in contact with coronavirus-infected patients – thus reducing the likelihood of your own exposure in these facilities. This way, you can receive the care you need with the peace of mind that your risk of exposure is minimal.
Supporting Better Heart Health at Home
Since our founding, Ohioans Home Healthcare has served many patients experiencing acute and chronic heart health conditions. We know how devastating some of the short and long-term effects of cardiovascular conditions can be to many. This is why we believe in providing excellent, supportive care to those who wish to pursue treatment at home. If you have any questions about how we can help you stay healthy during Heart Health Month and beyond, please contact us anytime.