How to Discuss Home Healthcare with Your Loved One's Doctor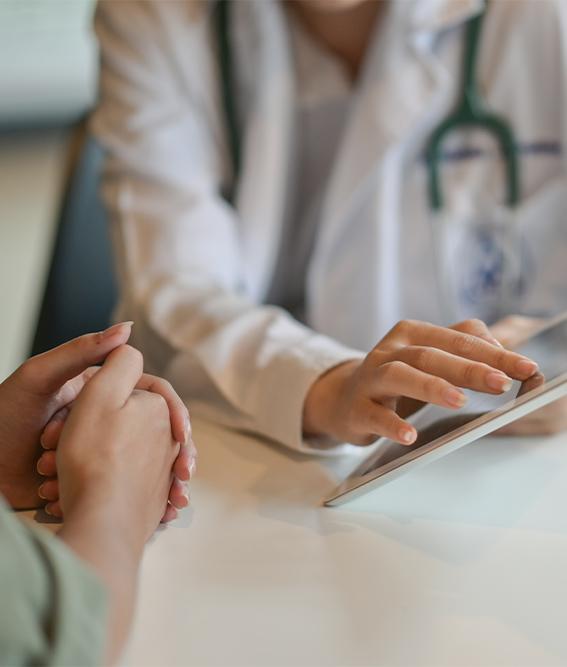 Most medical home healthcare requires a prescription from a doctor. That's especially important if your loved one needs to qualify for Medicare to cover the cost of their services.
Here are some discussion tips to help you and your loved one navigate the conversation with their physician.
Prepare Before the Appointment
Your loved one's doctor must have a clear understanding of their health conditions and abilities. Organize medical documentation and take it to your loved one's appointment to provide their doctor with as much insight as possible.
Bring the following information:
A list of prescription and over-the-counter medications and dosages
Names of vitamins and supplements
Description of all health conditions, injuries and surgeries
Copies of medical records and test results
Names of other doctors and specialists
Questions to ask
Discuss signs that your loved one needs home healthcare, including:
A change in their hygiene
Weight gain or loss
Loss of mobility
Inability to complete activities of daily living, such as cleaning and cooking
Trouble remembering to take their medication
Increased pain or discomfort
Discuss Quality of Living and Health Conditions
Ask enough questions to ensure you understand the differences between senior home care and home healthcare. Be honest about your concerns regarding your loved one's medical conditions and safety. Encourage your loved one to express their opinions as well, as their preferences will be essential in finding the right agency.
Keep your list nearby so you don't forget discussion points. Bring a notepad and pen to write down answers and additional questions you have during the appointment.
Ask for Referrals
A physician should be able to refer you to community resources, including local healthcare agencies and social services. They can also help you understand what to look for in a home healthcare nurse.  They may also direct you to adult programs and community centers.
Follow-Up Visits
Your loved one will have regular visits with their doctor to evaluate their needs if they're using Medicare to pay for home healthcare. Medicare covers intermittent skilled nursing and in-home therapy services. It doesn't cover meal delivery, homemaker services and personal care.
Home healthcare staff can work as an intermediary between you and your loved one's physician to keep them updated on their progress. That information is essential to follow-up assessments if your loved one requires long-term care.
Ohioans Home Healthcare offers dedicated in-home medical services to ensure your loved one receives the care they need for a quality living experience. Call 855-600-0806 or contact us online to learn about our services and locations in Ohio and Michigan.